Bradley House is situated just outside of Bradley village; it is very close to Grimsby and Waltham. We are part of a small group consisting of six homes, four in Grimsby in North East Lincolnshire and two in North Lincolnshire. The homes are regularly inspected by CQC and Local councils.
The homes work together to provide the best possible care by maintaining these standards through continual staff training, encouraging NVQ or equivalent, and maintaining cleanliness and upkeep of the homes. As the company is a family run business with over 20 years' experience in the caring community you can be assured that we care for those that you care about.
The manager of the home recently joined us in September and having worked in care homes for 13 years, she is experienced and knowledgeable, encouraging new developments and changes to promote the care and wellbeing of all our residents.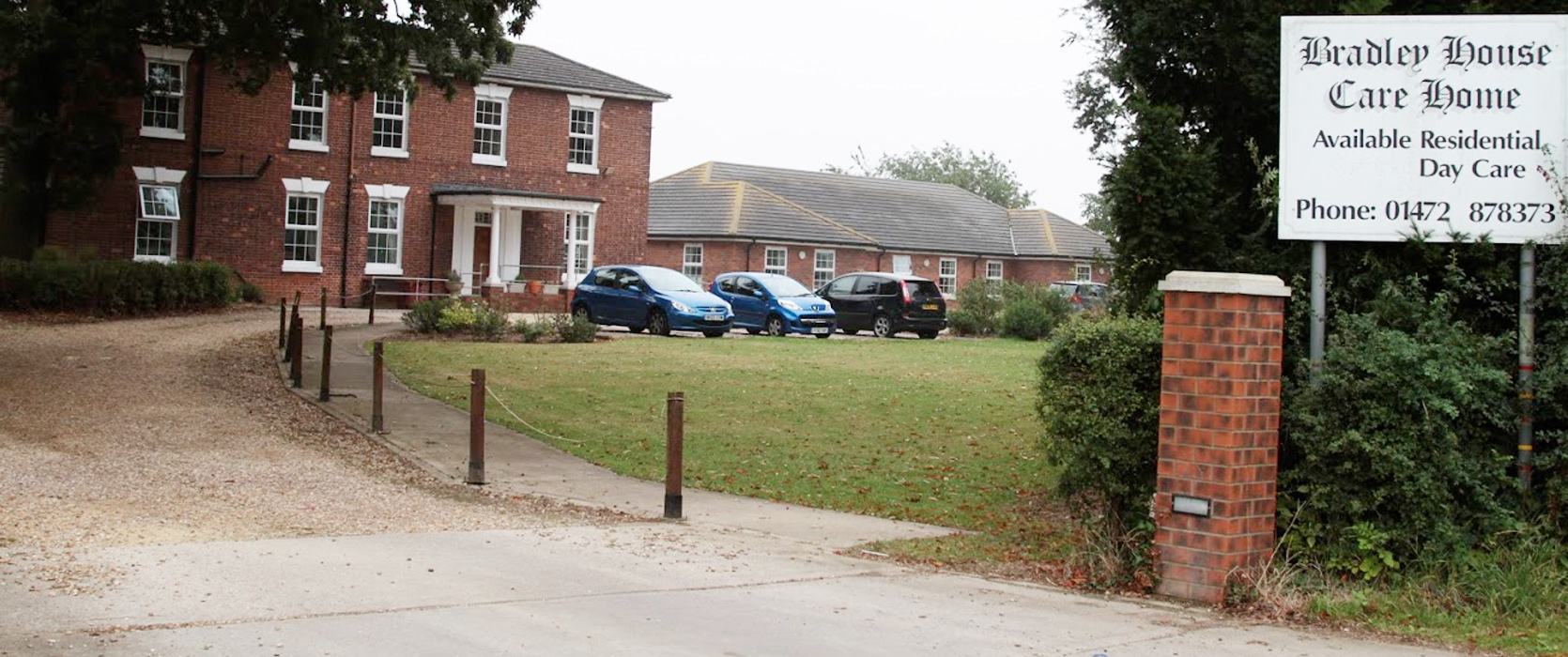 The original building has had many extensions and this benefits accessibility such as wide corridors and open plan rooms. All resident areas are on one floor with no ramps or stair lifts and hand rails through out the home.
Whilst the home has all the advantages of being designed specifically for elderly care, it has managed to retain the warmth and character of the home. The classic décor and finishing touches give the home its own feel and homely character. The bedrooms are single rooms, all equipped with wardrobe, chest of drawers, bedside table and lamp, and a comfy chair and tray table.
The rooms are decorated in tasteful light bright colours and there is ample space for residents to bring ornaments, photographs and other small items to make their room feel homely. All rooms are within easy reach of the bathroom and toilets, and commodes are available. We provide a main lounge, conservatory, dining room, family room/ private area for visiting and making drinks and snacks.
Bradley House has recently been refurbished to Dementia friendly standards to assist orientation and enable our residents with Dementia to find their rooms and their way around the home.
We have a pleasant dining room and residents are encouraged to take their meals there, but can have their meals in their own rooms if that is what they prefer. The home has single rooms; the majority of these are en suite having ample bedroom furniture, but also with enough space for personal items, photographs and ornaments to create a cosy environment. Our shower rooms and bathrooms are fitted with the appropriate hoist aids to make bathing easier.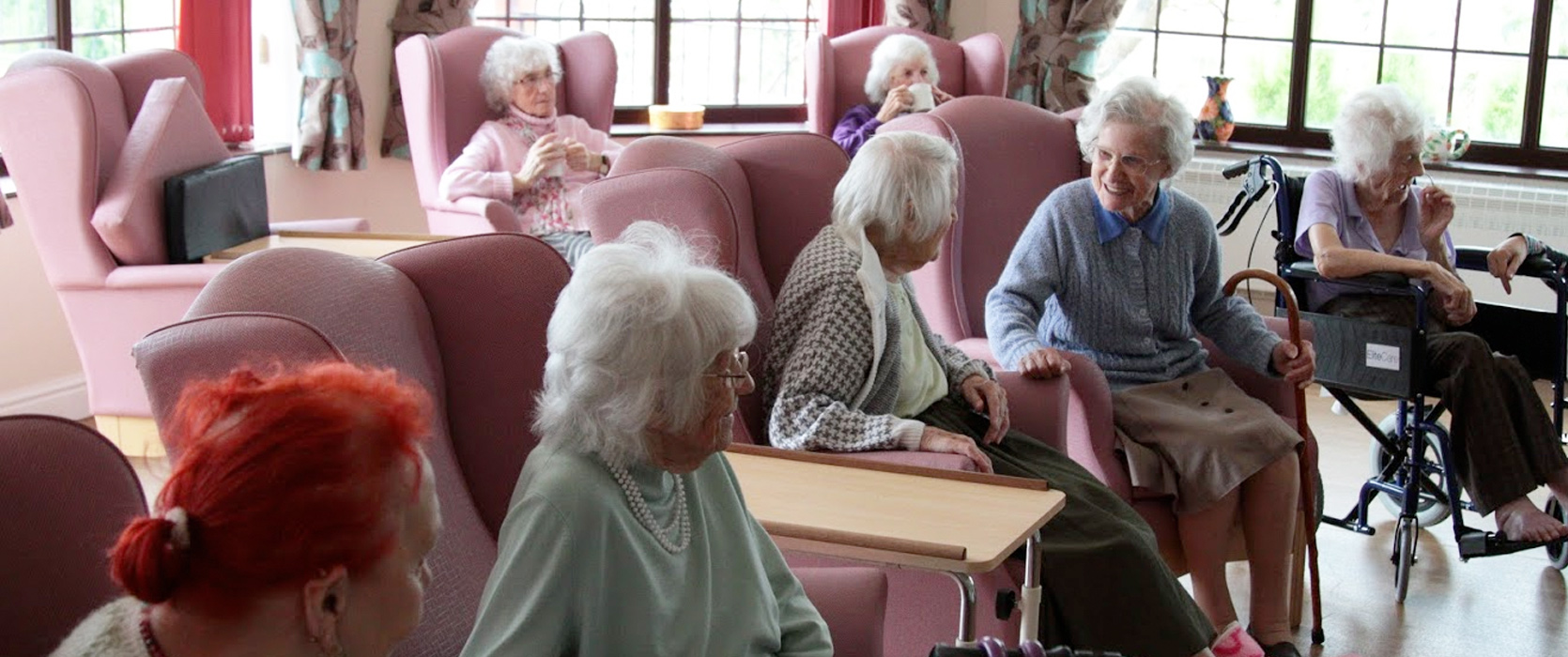 Our cooks produce home cooked nutritional meals. The menu is regularly changed and all personal likes and dislikes are catered for along with specific dietary requirements. Our kitchen is 5 stars rated and our experienced cooks produce the food on the premises. Our residents are encouraged to join others for their meals but they can enjoy a relaxed breakfast in bed, if they wish.
Breakfast usually consists of a choice of fruit juices, cereals, and/or porridge followed by toast, jams, tea coffee and fresh fruit. Our residents can choose a hot breakfast also, if this is what they would prefer, but most do not because they look forward to the main meal served at about mid-day.
The main meal is a two course lunch, always with an alternative choice and this is plentiful and delicious and nutritious. Fridays are usually fish and chips and Sundays the traditional roast dinner. We also have a choice of desserts and a choice of fresh fruit also. There are hot drinks and snacks available throughout the day, and menu changes to reflect the seasonal change.
We are able to cater for special meals such as diabetic and low fat diets. We also appreciate that some residents have smaller appetites than others and staff come to know very quickly what our residents and like and do not like. Evening tea is around 4.30-5-00pm there are a variety of sandwiches and a choice of hot dish like eggs on toast, cheese on toast, fish cake and chips, salad etc. There is a varied sweet dish available.
Supper is around 7.30pm with a choice of drinks such as Ovaltine, Horlicks, Chocolate, tea, coffee along with sandwiches and biscuits. Most residents prefer to have this supper in their own rooms but again the choice of where to have it is up the individual.
In addition to the main meals tea, coffee and biscuits are served throughout the day on request. Our fully equipped kitchen is fitted with stainless steel units and all the latest equipment for maximum hygiene and comfort. Birthdays are always a special event and it is rare that a resident's birthday will go unnoticed or uncelebrated with a cake baked on the premises and shared with the other residents.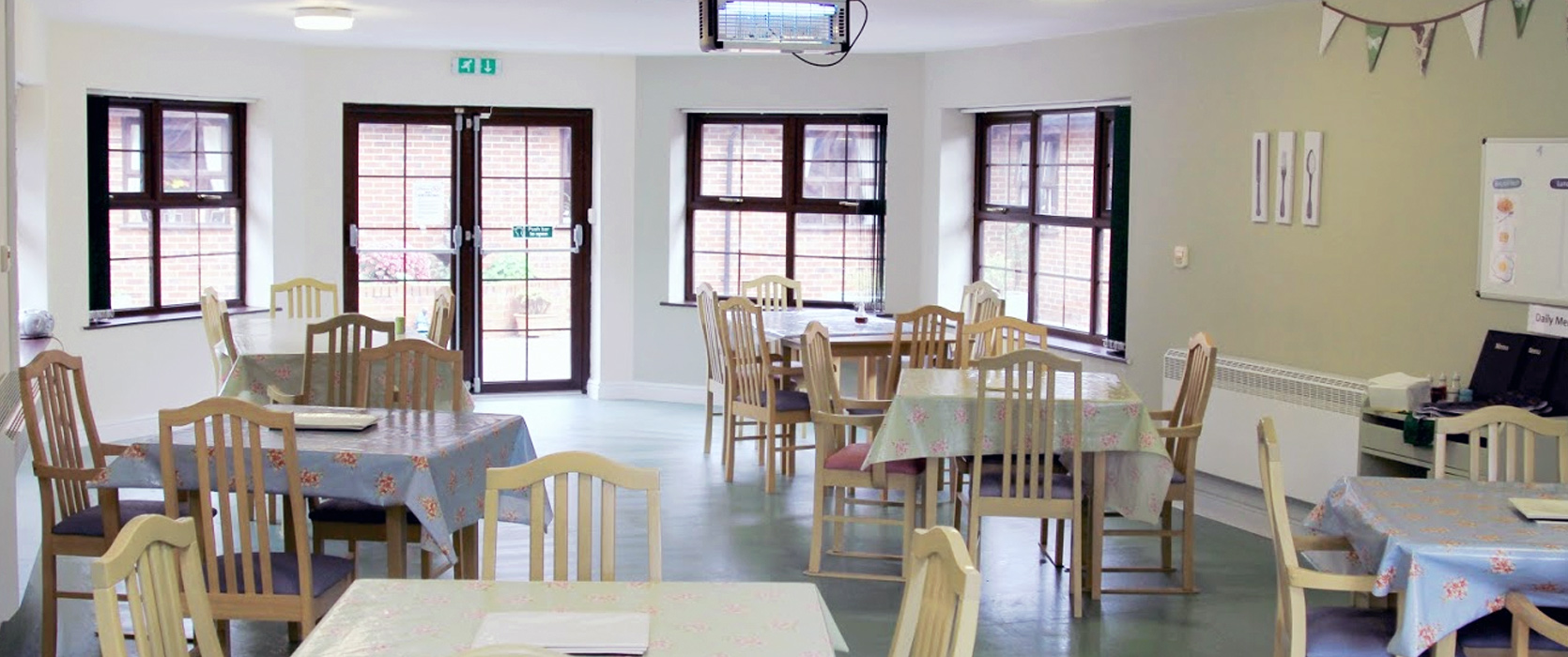 We have a dedicated activity room and a beauty salon, as we believe that having fun and enjoyable experiences enhance your overall happiness and wellbeing.
Some keen and interested residents have organised scrabble and dominos and cross word puzzle sessions and a knitting club. We aim to provide a selection of events that our residents enjoy and participate in when they can.
It is important to us that residents are encouraged to maintain a level of enthusiasm for getting involved in the range of activities provided. Our committed activity coordinator works hard to organise art and craft classes, baking and cake decorating, pampering sessions, sensory activities, external entertainment, such as reminiscence.
Trips to gardens centres and the local pub have been undertaken. There are regular provisions of hairdressing and chiropody. Most recently we have implemented a mobile shop that allows residents some independence and normality.